JER FT Articles
"PPF Chief's difficult problems remain" FT letters August 2018

"New CDC pensions need regulation & realistic expectations" FT letters April 2018

"USS was warned in 2006 but has learnt no lessons" FT letters October 2017

"The pensions regulator has played weak BHS hand well" FTfm July 2017

"What can people with final salary pensions learn from British Steel?" FT Money July 2017

"We should all vote for MPs' pensions to be reformed" FT Money May 2017

"The actuary's magic pencil has had its day" FT letters May 2017

"It's zombie versus lifeboat for British Steel Pension Scheme" FTfm April 2017

"BHS deal shows UK pension regulation needs strengthening" FTfm March 2017

"Don't cash in your final salary pension" FT Money February 2017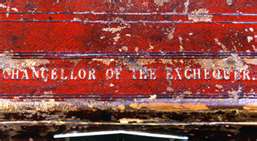 "UK public sector pension costs understated by £15bn a year" FTfm February 2017


"Ease pension issues by a virtuous borrowing cycle" FT letters January 2017

"A thought experiment worth repeating" FT Letters November 2016 Co-written with Zvi Bodie

"No jiggery-pokery with market value" FT Letters October 2016

"A new Weighing Machine will not solve the UK's pension problems" FT Letters September 2016

Noisy lobbyists are shouting that the pension sky is falling FTfm September 2016

Pensions guarantee with no ifs, buts or maybes FT Letters August 2016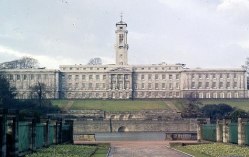 USS pension scheme will hobble UK universities for a generation FT Letters June 2016


The UK's system of pension regulation is called into question (Halcrow) FTfm June 2016

In extremis all creditors should take a haircut, not just pension scheme members FT Letters June 2016

Got a final salary pension? Time to steel yourself (British Steel Pension Scheme) FTMoney June 2016

Rules on pension "rescue plans" are unclear (BHS) FT letters May 2016

BHS has lessons for the state of UK pension regulation FTMoney April 2016

Tata Steel is a heavy burden for the Pension Protection Fund FTfm April 2016

Scrap tax relief & boost the basic state pension
FT letters March 2016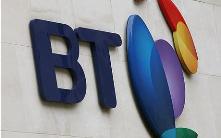 BT pensions won't stop an Openreach spin-off FTfm March 2016



Let doctors, & others, opt out of pension in exchange for higher pay FT letters January 2016

The UK should move to a flat rate top-up for all pension savings FTMoney August 2015

Eton's extraordinary new side-bet needs explaining FT letters August 2015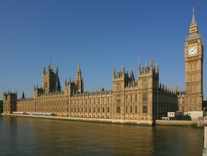 MPs' official pension liabilities are pure Alice in Wonderland FTfm July 2015



Zombie scheme haunts Pension Protection Fund FTfm June 2015 Trafalgar House Pension Trust

Public servants still promised more than taxpayers can afford FT Opinion April 2015
The coalition government has fudged public sector pension reform

CDC pensions will work only if strictly regulated FTfm November 2014 "Trust me, I'm an actuary" is not good enough for a wholly new & untested type of pension

Huge tax loss likely from new rules on pension pots FT letters October 2014 The government has created a simple way for the richest to pass on wealth tax free & response

CDC pensions are a Ponzi con trick
FTfm June 2014 The Netherlands, held up as a model for the UK, is moving away from collective pensions

A Queen's speech contradiction FT letters June 2014
If there is no intergenerational risk sharing, how is CDC better than the best DC pension we already have?

Annuity shake-up could happen tomorrow
FT letters February 2014
The minister could immediately improve things by significantly increasing the size of pension pot which can be taken as cash

"Dear Archbishop, the Church is in pension denial" FTfm February 2014
The Church is playing a dangerous game of double-or-quits

CDC is not a magic wand to make risk disappear FT letters December 2013
CDC can transfer investment risk from one member or one generation to another, but is not a magic wand to make risk disappear

'Actuaries' magic pencil' hides UK university pension deficit FTfm October 2013
To make good a £10.5bn deficit, universities would have to pay £600m a year, increased in line with inflation, for 20 years

Risk still attached to holding equities
FT letters, with Zvi Bodie September 2013
Equities have a higher expected return than inflation-protected bonds, but this is reward for the risk of holding equities, not a "free lunch" or a "loyalty bonus"

Equities' value is an irrelevance
FT letters September 2013
Inflation-linked bonds are crucial for all pension savers, especially those with little other capital.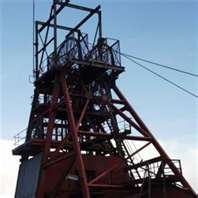 PPF digs deep in UK Coal deal FTfm July 2013 What political pressure did the PPF face to "save 2,000 jobs" by keeping mines open?
plus responses from PPF and Coalfield Resources (UK Coal)


MPs prefer to reject pay rise and keep generous pensions FT Letters July 2013
How much is an MP's total pay and pension worth today and under Ipsa's recommendations?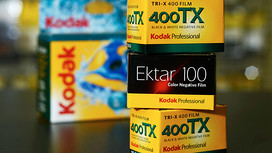 Kodak pension deal brings regulator into question FTfm May 2013
Has the Pensions Regulator given up on regulating pensions?

Public sector pension liabilities don't merit even a footnote FT Letters April 2013
Public sector pensions are debt, just like gilts, and should be properly included in the official public finance statistics.

UK pension lobbyists have got it wrong
FTfm March 2013
Pension contributions do not disappear down a rathole, never to be seen again

Smoothing won't solve our pension problems
FTfm December 2012
Smoothing pension assets and liabilities disguises deficits, but does not make them disappear



Another coalition conjuring trick
JER FT letters November 2012
Rather than taxpayers taking on a £9bn deficit with Royal Mail pensions, we appear to be making a £28.5bn windfall

Understated pensions costs a poor legacy FTfm 12/11/2012
The real cost of public sector pensions has not been properly addressed by the coalition government

Public sector pensions make mockery of Whitehall savings FT Letters August 2012
Sadly, the coalition government continues to understate the real annual cost to taxpayers of new public sector pension promises

Pensions no longer need large equity holdings
FTfm 2/7/2012
The real reason for the death of the cult of the equity is more fundamental than just underperformance

Hospital doctors need to do their sums before revolting over pension changes
FT Letters 18/5/2012
Dr Christoph Lees's letter misunderstands the impact on hospital doctors of the increase in retirement age

CDC could lead to Ponzi schemes
FTfm 16/4/2012
A collective pension can transfer investment risk from one member to another or from one generation to another, but it cannot make it disappear




Newspaper puts creditors before pensions
FTfm 26/3/2012
Trinity Mirror is trying to drive a coach-and-horses through a fundamental regulatory principle

Money-raising plan looks like PFI all over again
FT Letters 8/3/2012
Details of the Treasury's plans to raise £20bn from UK pension schemes to invest in infrastructure projects are still sketchy, but it looks suspiciously like the discredited private finance initiative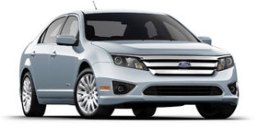 Ford is right to match pensions assets and liabilities
FT A-list blog Response 29/2/2012 Co-written with Zvi Bodie Response to Steven Rattner's blog

Thoughts on the end (or not) of the DB era
FTfm 9/1/2012
If DB pensions didn't exist, would we invent them?

Regulating the Pensions Regulator
FTfm 23/5/2011
The Regulator can become transparent and accountable only if the law is changed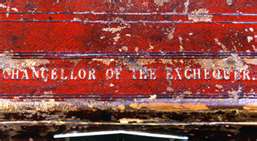 The correct public sector pension discount rate
FTfm 14/3/2011
Public sector pensions are not discretionary government spending, like health or education, but deferred pay earned under a legal contract of employment, equivalent to giving ILGs to be redeemed at retirement

Inflation-linked bonds still best option for pension savers : FT Letters 7/2/2011. Co-written with Zvi Bodie, Charles Cowling, Ian Sykes & Cliff Speed
Response to Jeremy Siegel that pension savers should hold equities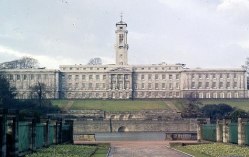 Robbing Peter to pay Paul's pension : FTfm 24/1/2011
If USS operates as "cash-in, cash-out" it is a massive pyramid selling scheme, relying on contributions for new pension promises to pay current pensions

Pension measure leads to nonsensical conclusions
FT Letters 26/11/2010
Reforming public sector pensions requires a robust and common understanding of costs to allowed informed debate and necassary hard decisions to be taken

Time to talk real public sector pension costs
FTfm 28/6/2010
The Treasury, under Gordon Brown, fiddled the annual cost of new public sector pension promises to the tune of £120bn to £150bn




The Church's reckless investment gamble : FTfm 8/2/2010
The Church Commissioners are in denial about the real pension liability



Pensions Commission Report was flawed
FTfm 7/9/2009
Ignoring equity risk overstates the income personal pension accounts will generate and is wishful thinking on a grand scale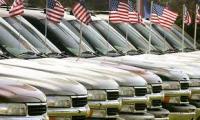 Pension pothole on GM's road to recovery : FTfm 6/7/2009
Keeping GM's pensions out of the PBGC is a hidden transfer of $3.5bn a year from the federal government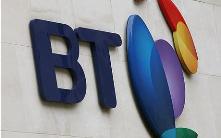 Behind BT's deep, dark pension deficit : FTfm 25/5/2009
BT's fundamental approach since privatisation seems to be "keep betting on equities and hope for the best"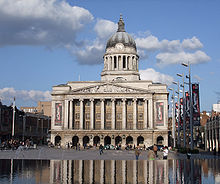 In denial over public pensions
FTfm 23/3/2009
Neither local authorities nor central government recognise the size of the LGPS deficit and thus have no plan to address it

Pension calculations have ignored equity risk
FTfm 10/2/2009
Personal pension accounts will fail because the Pensions Commission's underlying analysis is fundamentally flawed and misrepresents the economics of holding equities

Nortel outlay to reveal cracks in PPF
FTfm 26/1/2009
Because the PPF was not set up to charge an economic rate, it was always going to be under pressure

Public sector pensions requires clarity on costs
FT Letters 2/12/2008
Getting clarity on public sector pension costs is technically easy, but politically difficult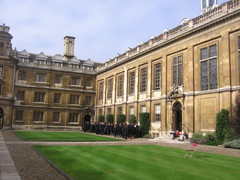 Did Clare fellows ask the cost of insuring deal?
FT Letters 30/10/2008
The expected long-term outperformance of equities is not a reward for patience, but no more or less than a reward for risk

New PPF rules needed to protect taxpayers
FTfm 27/10/2008
If we do not grasp the pension nettle now we will store up bigger problems for the future with an eventual taxpayer bail-out

Treasury's basic mistake about public pensions
FT Letters 21/7/2008
The Treasury doggedly refuses to recognise that public sector pensions are government debt, the same as issuing index-linked gilts to public sector workers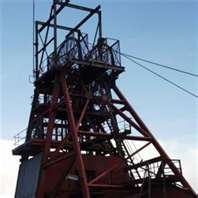 Public sector pensions – at what future cost?
FTFm 14/7/2008
The huge payments to government and members from the Coal Board pension schemes are being made from fictitious surpluses

PPF's flaws due to quick-fix birth
FTfm 9/6/2008
If there is a bail-out by taxpayers we should not blame the PPF's board, who have been genuinely robust and pragmatic

Cost of MPs' pensions grossly understated
FT Letters 7/4/2008
The real cost of MPs' annual pensions to taxpayers is 50% of salary not 18%, the official figure




PBGC shift over equities adds insult to injury
FT Letters (US) 26/2/2008 Co-written with Zvi Bodie
Holding more equities looks like the PBGC trying to bet its way out of a loss

Clearer view of pension costs in the offing
FTfm 18/2/2008
Given the scale of pensions, BT is the UK's largest pension scheme that just happens to own a telecoms business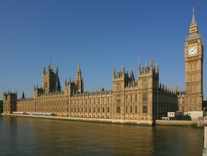 MPs' pensions fail transparency test : FTfm 21/1/2008
How has the Senior Salaries Review Body got the cost of MPs' pensions so wrong?






Postal deal signed but will it deliver?
FTfm 12/11/2007
Is the deal agreed with enough to solve Royal Mail's pension problems?





Testing the UK Pensions Regulator : FTfm 25/6/2007
What does the Alliance Boots deal tell us about the Pensions Regulator's powers?

Boots' trustees in strong position with KKR
FTfm 30/4/2007
KKR do not want to be seen as barbarians at the gate and must win the goodwill of employees, pension scheme members and public

No loose change down the sofa for pensions
FT Letters 23/2/2007
How to compensate those who have lost their pensions

Strain of protecting pensions increases
FTfm 22/1/2007
The levy charged by the PPF to DB schemes has risen sharply and is likely to continue rising

More foresight is needed on longevity
FTfm 27/11/2006
The scale of longevity risk for BT and other large pension schemes such as BA is breathtaking

NAPF lobbying for powers companies aready have
FT Letters 19/6/2006
Comment on NAPF's lobbying to allow changes to past pension benefits

Benefit, or otherwise, of funded pension system
FT Letters 16/2/2006
Is a funded system better than straightforward PAYG, with the working generation taxed to pay for the pensions of the retired generation?

Holes spotted in the pension safety net
FTfm 23/1/2006
If the Pension Protection Fund does not make an economic charge for the risk it is running, sooner or later it will fail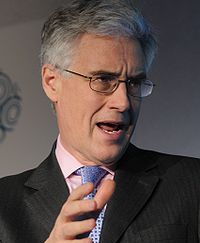 Beware any pension offering government guarantee
FT Letters 26/9/2005
The Turner Commission's logic is deeply flawed


UK pensions taking risks with equities
FTfm 19/9/2005
If investment in bonds should match at least match pensions in payment, FTSE100 pension schemes are short £74bn



Little light shed on Heath Lambert agreement
FT Letters 16/6/2005
The National Audit Office, which scrutinises the PPF on behalf of parliament, should be invited to investigate the deal

Big company casualties may sink PPF
FTfm 4/4/2005
If the PPF does keep its head above water, this will be good luck not good management

Rent review debate would be redundant with better accounting
FT Letters 29/10/2004
Signing a long-term property lease is a capital investment the tenant finances through a series of post-dated cheques to the landlord

T&N casts a long shadow on pensions policy
FT Comment and analysis 26/7/2004
The government was a reluctant convert to the idea of a pension protection fund. Unless set up properly, it could make things worse

Benefits boost via bonds for Boots
FT Letters 10/4/2004
Boots' comments on its pension position may give the false impression that the Boots pension scheme's move from equities to bonds left a long-term problem that is now being uncovered by the new management




The real lessons of the Penrose Report : FTfm 15/3/2004
The conclusions from the Equitable Life affair have serious implications for company pension schemes

The world has moved on, so should pension funds
FTfm 26/10/2003
Boots reminded everyone of the self-evident truth forgotten in recent years: the job of the pension fund is to pay pensions

Hidden risks of Treasury's equity exposure
FT Comment and analysis 1/10/2003
The scale of the British government's investment through pension fund assets is staggering- a quarter of the largest 100 pension funds are backed by either central or local government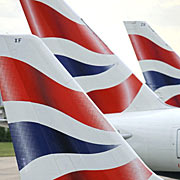 Britain's least favourite pension
FT Comment and analysis 1/8/2003
The recent strike action by BA's employees may have endangered the pensions of its 100,000 pension scheme members


Poor pension insurance is worse than none
FT Comment and analysis June 2003
What can be done to help pension scheme members who lose their promised pension when their employer goes bust? The obvious unfairness of such cases has prompted calls for Britain to set up a compulsory pension insurance system to protect individual members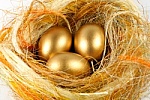 Challenge to the equity cult
FT Money 1/3/2003
It is a year since boring Boots shocked the pensions world by switching its £2.3bn pension scheme from equities to long-dated bonds - challenging the cult of the equity head-on

Pension scheme members' only protection is MFR
FT Letters 28/2/2002
You report the government's plans to weaken the MFR for company pension funds as though it were merely a technical change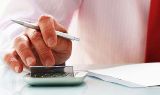 Current accounting papers over the cracks : FT Letters 12/2/2002
Transparent and consistent accounting, including pensions, is crucial to the international capital markets

Promise becomes a gamble
FT Money 24/11/2001
John Ralfe sees a threat to retirement incomes in plans to replace the MFR

Pension funding rule proposals
FT Letters 21/11/2000
Mr Paul Myners proposes to scrap the MFR and replace it with more member and public scrutiny. These proposals are unsound in theory and unworkable in practice